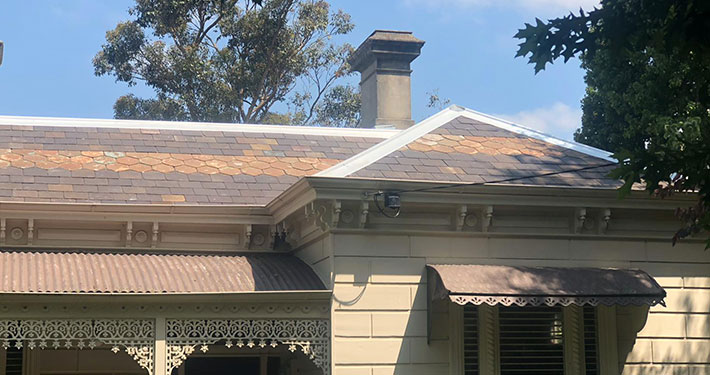 At Slate Roof Specialists we know how important the roof is to the appearance of the property. With over 30 years of dedicated and detailed experience designing, installing, and repairing slate roofs we are able to complete authentic and restorative roof works on heritage properties.
As a family-owned business Slate Roof Specialists know the importance of delivering a timely and reliable service to all of our customers throughout Melbourne's metro area. Working to the existing plans and designs of the heritage property we can repair and replace damaged elements of the slate roof to restore its condition without compromising the values that make it a heritage property.
To find out more about our exceptional and resilient heritage slate roofing works and projects speak to our helpful and passionate team today on 0458 585 121.