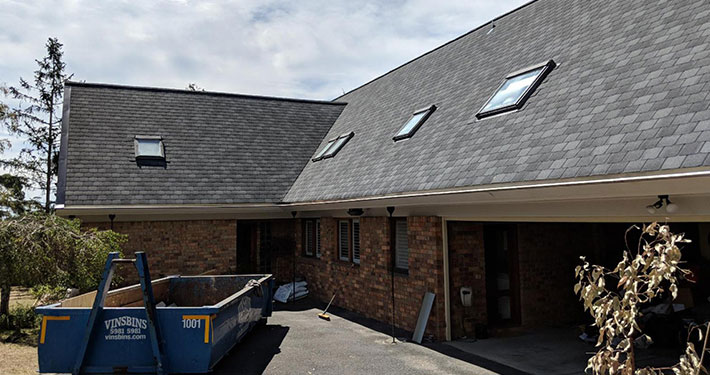 Give your home the roof you've always dreamed of thanks to the expressive and resilient roofing solutions on offer from the experts at Slate Roof Specialists. As a family-owned business with over 30 years of roof installation, repair, and restoration experience we are the team that Melbourne homeowners can trust to improve their homes for an affordable price.
Not just limited to installing and repairing slate roofing, Slate Roof Specialists also possess the training, qualifications, and experience, to install and timber and asphalt shingles to complete the look and durability of your home's roof. Able to give your home a sense of style and class that tiled and metal roofing lacks, slate and timber shingle roofing brings a certain elegance to your home's exterior, and for an affordable price.
To learn more about the benefits of timber and asphalt single roofing, or to get a free personalized quote for your shingle installation or repair works, call us today on 0458 585 121.