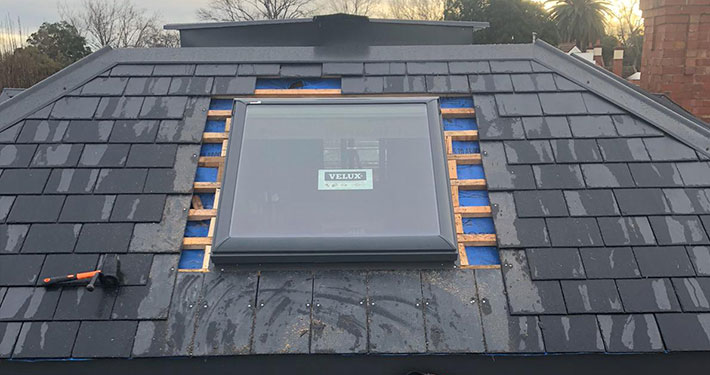 At Slate Roof Specialists we know first-hand the positive effect that natural light can have on the health and wellbeing of people in the home. As roofing repair, restoration, and installation experts Slate Roof Specialists can seamlessly and promptly install skylights into slate tile roofing. Made to weather the elements while providing optimal light levels into the home, our skylights help homeowners use less energy by letting in sunlight and ambient natural light.
Proudly offering a workmanship warranty on all works that we complete, the team at Slate Roof Specialists can install high-quality skylights without compromising the integrity or appearance of the existing slate roofing.
To learn more about the benefits of skylights, or to consult with a member of our helpful and passionate team, give us a call today on 0458 585 121.