Roof Repairs In Melbourne
With a company history spanning over 30 years, Slate Roof Specialists are the expert team for the slate roof repairs Melbourne needs. Specialising in the niche market of slate roofing, we can also perform repairs to terracotta and cedar shingle roofs on period homes, as well as all types of metal roofing or concrete shingle roofing on modern homes.
We can provide roof maintenance, including any minor repair works, and we are also able to undertake major roof repairs, whether they are caused by storm damage or the wear and tear of time.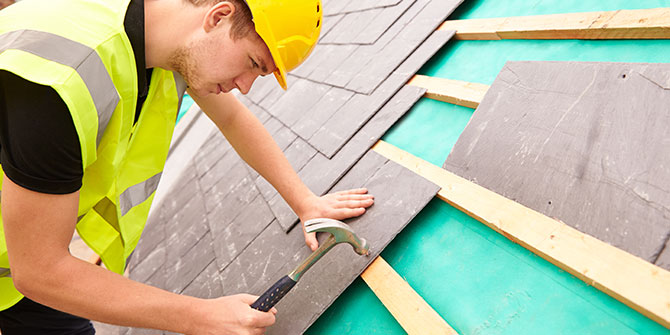 When you know you need Roof Repairs Services
Often it is difficult for homeowners to tell whether they need a roof repair or full roof replacement service. Because the Slate Roof Specialists team are experts in all aspects of reroofing, roof replacement, and roof repairs, Melbourne customers can call us for an assessment and quote when they are unsure as to the best option for their roof.
If you are not sure how long it has been since roof repairs were performed at your place, or you have started to notice loose tiles, minor leaking or other signs of roof damage, then get in touch with the friendly experts at Slate Roof Specialists. You can send us an email with photos of the damage, or style of roof, or call us for an estimate on roof repairs.