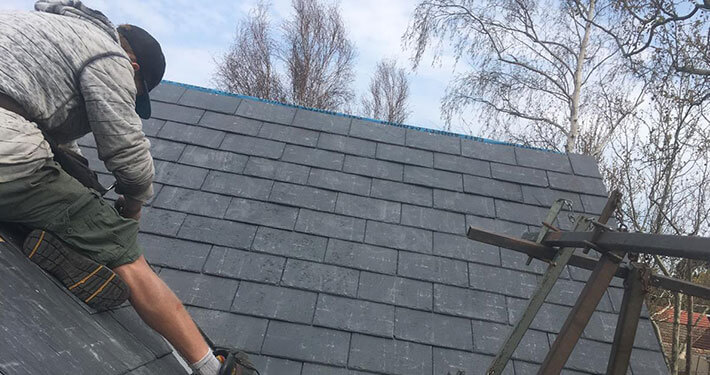 Reroofing in Melbourne
Slate Roof Specialists are the professionals you can trust for reroofing in Melbourne, especially when it comes to slate and shingle roofs. Having trained for advanced crafts, tiling and roofing, our founder Ash Hickman has dedicated his roofing career to maintaining, repairing and restoring slate and shingle roofs.
When you know you need reroofing services?
Reroofing involves laying a new set of shingles over an existing roof, and can prove a cost-effective alternative to removing and replacing an entire roof of shingles. Reroofing is not appropriate for previously reroofed areas, and it will prove false economy if underlying problems with the roof are simply covered over, rather than repaired.
Advantages of reroofing
Reroofing can be completed in a considerably shorter timeframe than roof replacement, making it a far more affordable option in many cases. Reroofing also decreases the inconvenience to homeowners, as the roof shingles are not removed during the process, so you always have a roof over your head.
Reroofing vs roof replacement
Replacing a roof, on the other hand, can seem a daunting and expensive project. There are, however, many cases where reroofing is not a viable option. Whether that is because of previous reroofing work on the building, broken or missing shingles, or other underlying problems or suspected problems, it is often a safer option to choose roof replacement over reroofing. Melbourne customers may have heard of the cost benefits of reroofing, but it is always worth seeking the advice of a professional roofer. The initial cost of roof replacement may be a little higher, but it is often a more permanent (and more cost-effective) solution in the long term.