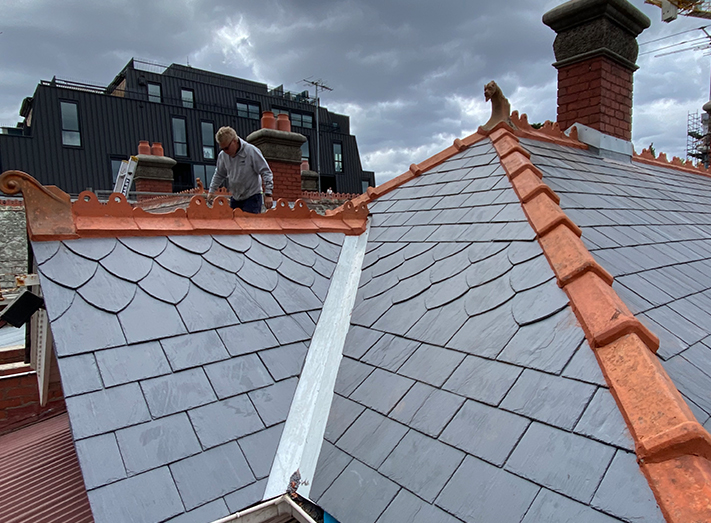 Exceptional quality roofing solutions, servicing the Ascot Vale area
For over 30 years the team at Slate Roof Specialists have been providing the exceptional roofing Ascot Vale property owners love to come home to. And we offer a 20-year guarantee on all new roofing installations, so you'll always have peace of mind, knowing you have chosen to work with the very best.
What can our Ascot Vale slate roofer help you with?
Although we specialise in slate, our talented team can also install, repair and maintain all types of metal, tile and shingle roofing. If you have been searching for a roofer who will treat your heritage roof with the care and attention it deserves, then call the Slate Roof Specialists.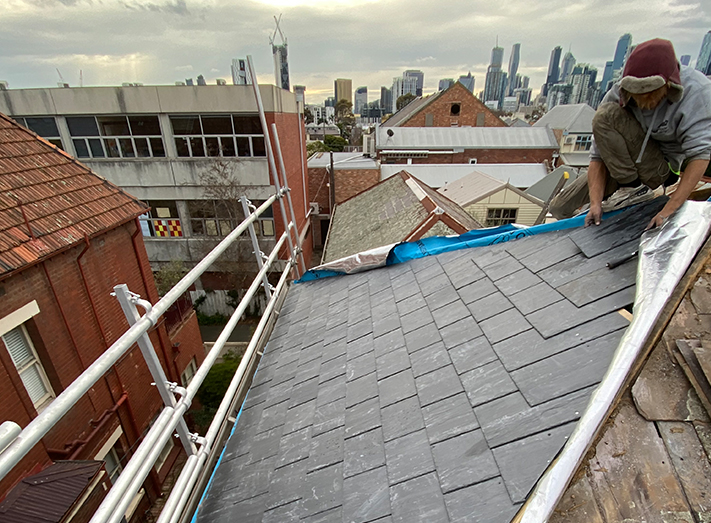 Slate roofing installation & repairs in Ascot Vale
Here at Slate Roof Specialists we believe that slate roofs shouldn't be limited to period homes; although there is undeniably something very special about restoring these buildings with a new or repaired slate roof.
Slate is a wonderful material for new homes too. The natural colour variations and features inherent in slate tiles will lend instant character to any home, and the hardwearing longevity make this an extremely practical option when building your dream home. The initial cost of a slate roof installation may be higher, but what other roofing material lasts for generations?
As well as new roof installations we also perform the slate roof repairs Ascot Vale locals can rely on to keep their roof (and building) in top shape for many years to come. Although slate is an incredibly long-lasting roofing material it can be easily damaged by careless repair work. That's why it always pays to work with the experts.
Residents living in Ascot Vale & surrounds, we've got you covered
From quick repairs to more major renovations, we provide the prompt and efficient service you can rely on. Working with all styles of roof, and a range of roofing materials, we can locate the source of an unexplained leak, or install the skylights and other roof features that will allow you to have even more enjoyment in the home that you love.
We can clean and maintain an original slate roof, or perform the cost-effective reroofing service that will extend the life of your current roof.
Fix your slate roof today and save your Ascot Vale home before disaster strike!
Your roof provides more than just shelter – it is essential to the structure of your home. What may seem like a small problem can quickly turn into a larger one if not attended to in time. If you have any concerns about the condition of your roof then get in touch with us for the repairs that can keep your slate roof in top condition.
When they want to talk to the experts in both modern and slate roofing 'near me' Ascot Vale locals can call the Slate Roof Specialists team on 0458 585 121.