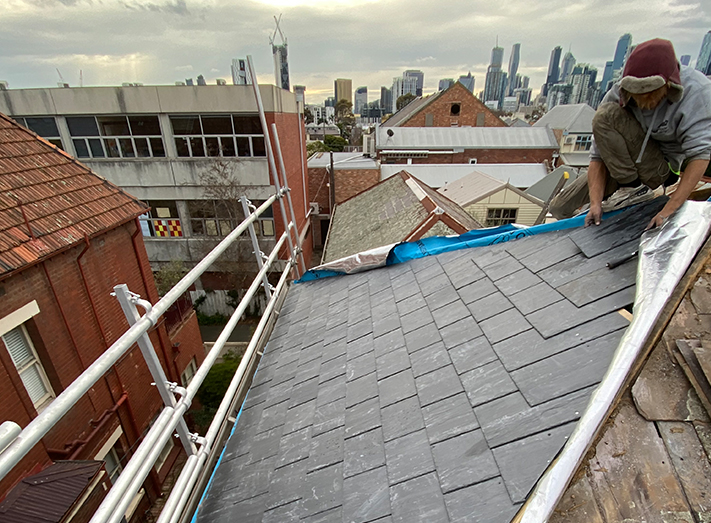 Exceptional quality roofing solutions, servicing the Glen Iris area
At Slate Roof Specialists we have spent the last 30 years providing slate roofing for Glen Iris, and customers across Melbourne's suburbs, with professional services and solutions to get their roof looking its very best.
What can our Glen Iris slate roofer help you with?
Our friendly and qualified team of builders and roofers use only the highest-quality materials available to provide our customers with stunning roofing solutions time and time again. Whether you're looking to renovate the family home or build your first house, Slate Roof Specialists is the team that you need.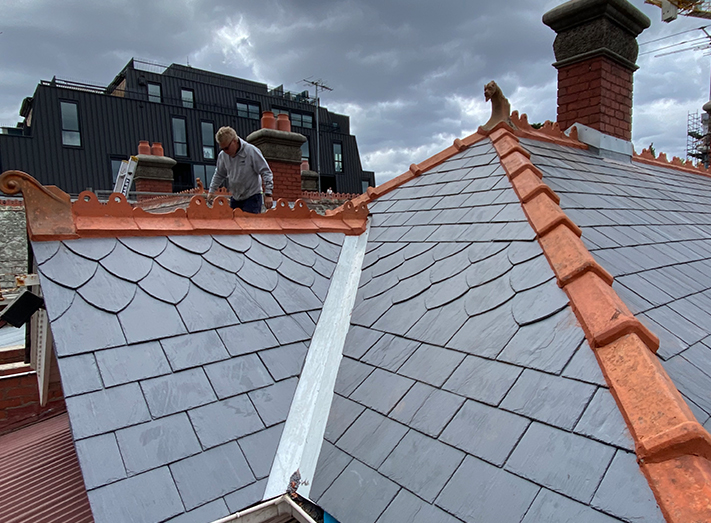 Slate roofing installation & repairs in Glen Iris
We are also proud to offer a 20-year guarantee on all our new roofs, just one of the reasons why we're among the most in-demand names in the industry.
When it comes to roofing Glen Iris residents turn to the best. When they need fast, cost-effective and lasting roofing repairs Glen Iris residents know to call the experienced and professional team at Slate Roof Specialists.
We provide both small removal and repair work, and large-scale roofing installation services to properties of all sizes.
As you may have guessed from our name, we specialise in slate roofing. This versatile and durable product is available in several colours and designs, allowing each of our customers to find the perfect roofing solution to match the look of their home.
Fire-resistant, with a classic and elegant appeal, slate roofing requires minimal maintenance to stay looking as good as new and is designed to stand up to any and all weather conditions.
Residents living in Glen Iris & surrounds, we've got you covered
When searching for the heritage roofing experts 'near me' customers in Glen Iris and the nearby suburbs can rely on Slate Roof Specialists. We can perform slate roof cleaning, leadwork and other specialised services for heritage roofs, as well as repairing or installing new roofing in modern materials.
Ask our team today about the ideal solution for your building. Whether that be terracotta or concrete tiles, metal roofing, slate or cedar shingles – we help customers throughout Melbourne to find a roofing solution that perfectly suits their style and budget.
Fix your slate roof today and save your Glen Iris home before disaster strike!
It can be tempting to ignore minor issues with your roof when they aren't causing immediate problems; however, the sooner you have these small problems attended to the more money you can save yourself in the long term. Slate roofs generally don't need much maintenance, and so attending to any problems that do arise can be a simple and cost-effective way to avoid large problems in the future.
To learn more about what we can do for your roof, or to secure a free and competitive quote, call us at Slate Roof Specialists on 0458 585 121.