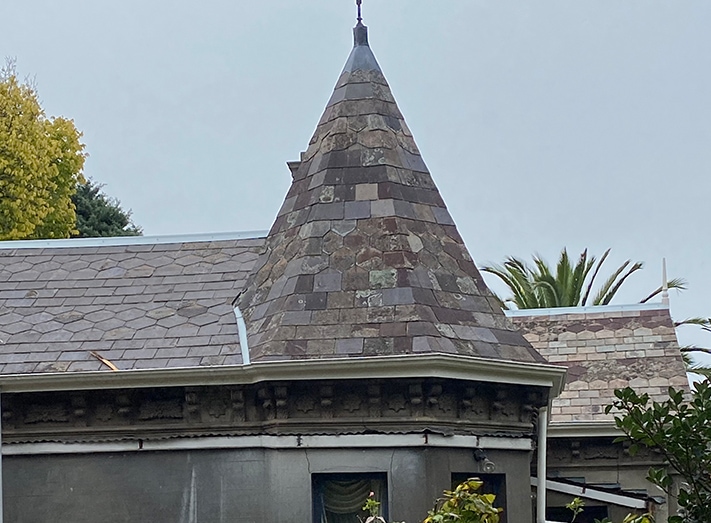 Exceptional quality roofing solutions, servicing the Malvern area
Searching for a team of roofing experts 'near me' you know you can trust? Look no further than Slate Roof Specialists, one of the most experienced names in the industry.
What can our Malvern slate roofer help you with?
Our skilled and experienced roofers and builders can tackle any job, providing unbeatable reroofing services at a price that will match any budget.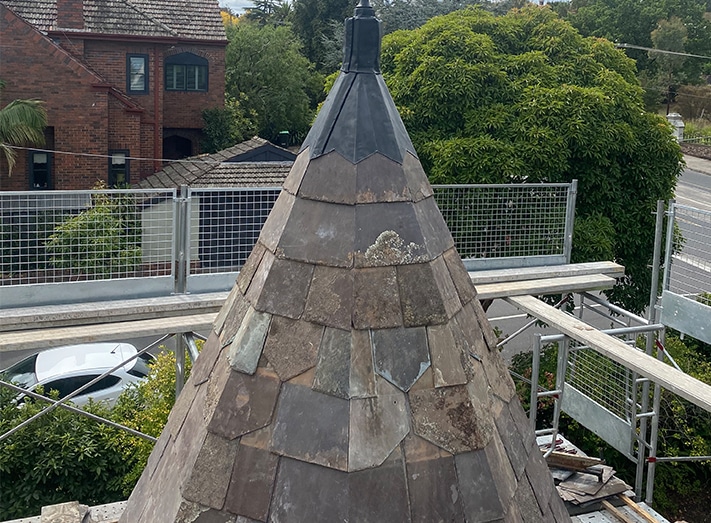 Slate roofing installation & repairs in Malvern
When you work with a qualified roofing team like ours you are investing in a fast, efficient and lasting outcome, leaving you with a new roof that can help to boost the kerb or property value of your home.
We offer a 20-year guarantee for all new roofs we install. That's just one reason why we're one of the most in-demand roofing professionals throughout Melbourne's suburbs.
For more information on our premier services and solutions in roofing, Malvern homeowners can contact our friendly team today.
When they're in need of reliable and affordable roofing repairs, Malvern residents know to call the best. They know to call Slate Roof Specialists.
We have been in business for over 30 years, working to provide our customers with eye-catching and sturdy new roofs made from only the highest-quality materials.
Our slate roofing panels are available in a range of designs and colours allowing our customers to find the perfect product to complete the look of their home.
Residents living in Malvern & surrounds, we've got you covered
Slate roofing is built to last and can stand up to years of exposure to Melbourne's famously fickle weather conditions without any compromise in structural integrity or style.
We offer a 20-year guarantee on all our new roof installations; however, you can expect the natural slate roofing on your Malvern home to last much longer than that. Slate roofing can last for generations, so whether you have an original slate roof that you want to keep in top condition, or are looking at having a new one installed, you can always rely on the Slate Roof Specialists.
Fix your slate roof today and save your Malvern home before disaster strike!
Slate is such a valuable material for roofing because simple maintenance and small repairs are often all that is required to prevent the large problems that plague other types of roofing. Most other roofs simply do not have the longevity of slate, so the cost of repairs on a slate roof should always be compared to the expense of reroofing or replacing another type of roof which will have to be done much sooner. Slate roof repairs are always a valuable investment in the life of any building.
For fast and straightforward roofing installations and lasting roofing repairs, Malvern customers can call the team at Slate Roof Specialists today on 0458 585 121.