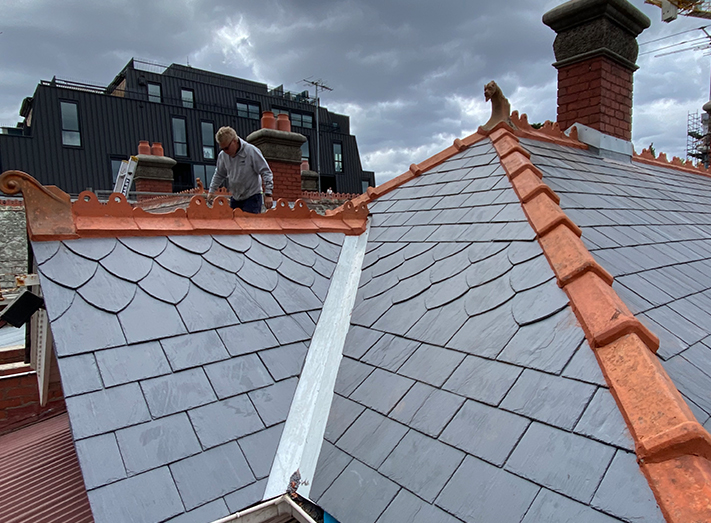 Exceptional quality roofing solutions, servicing the Camberwell area
At Slate Roof Specialists we are committed to providing customers throughout Camberwell, and across Melbourne's suburbs, with unbeatable services and solutions to suit all their roofing needs.
What can our Camberwell slate roofer help you with?
We have been in business for over 30 years and are now regarded as a leading name in the roofing industry. Each and every one of our new roofs comes complete with a 20-year warranty, meaning you can be sure of its quality and durability.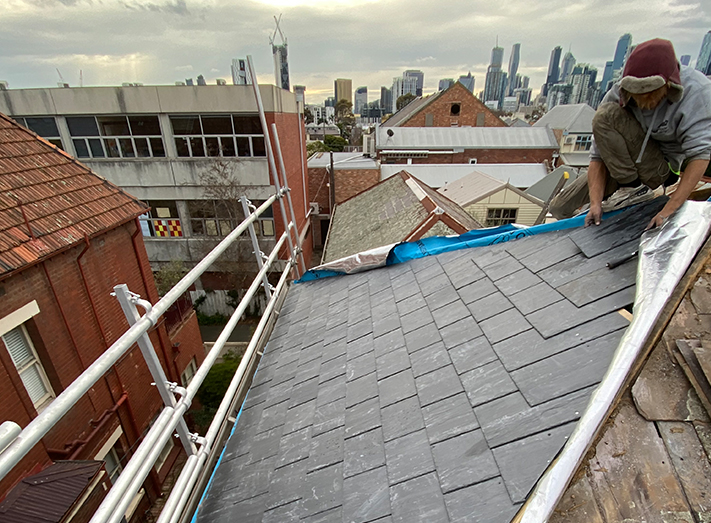 Slate roofing installation & repairs in Camberwell
Our services can also help to improve the kerb and property value of your house, with a new or well-maintained roof being a major selling point for new home buyers.
To learn more about why we are the go-to name for roofing in Camberwell, simply get in touch with the Slate Roof Specialists team today.
When it comes to finding a slate roofing installation and repair service 'near me', Camberwell residents want to know they are dealing with a team of trusted and experienced professionals. That's why they turn to the team from Slate Roof Specialists.
We employ a team of qualified builders and expert roofers so we can deliver stunning new roofing solutions and on-time services for our valued customers.
Whether you need a broken or loose tile to be replaced, or a comprehensive reroofing service, we are the team to call. We also have the skill, experience and qualifications to perform heritage roofing work.
Residents living in Camberwell & surrounds, we've got you covered
We have slate roofing options available in a range of colours and designs allowing our customers to find the right look to complete their home. The unique variations found in different varieties of slate are what lend slate roofs their undeniable charm, however this feature can also make it difficult to match existing roofing.
Here are Slate Roof Specialists we have you covered and use our many years of experience and in-depth knowledge of slate varieties to source the perfect slate roofing for your Camberwell home.
Fix your slate roof today and save your Camberwell home before disaster strike!
When it comes to roof damage it doesn't take much for a small issue to escalate. Loose or broken tiles, damaged or rusty flashing and gutters can all lead to leaky roofs that cause further damage inside your home. Get in touch with our team today if you would like to find out more about the slate roof repairs that can help save your home.
For all enquiries about our services in roofing repairs, Camberwell residents can call our team today on 0458 585 121.