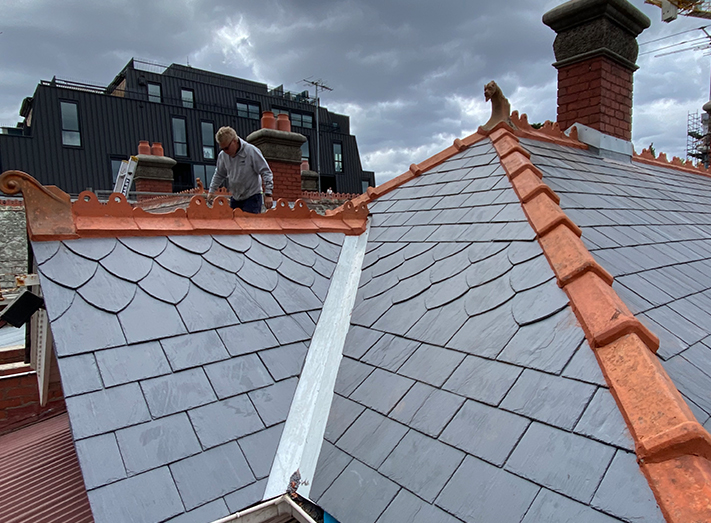 Exceptional quality roofing solutions, servicing the Kew area
When they're in need of professional roofing services 'near me' Kew residents want to work with an experienced and qualified team who can deliver work on-time. That's why they know to contact the professionals at Slate Roof Specialists, one of the most sought-after names in the business.
What can our Kew slate roofer help you with?
We employ a friendly and passionate team of expert roofers and builders who can meet any slate roofing need Kew customers may have. From small-scale restorations or panel replacements, to complete installations or renovations, there's simply no one better than the Slate Roof Specialists.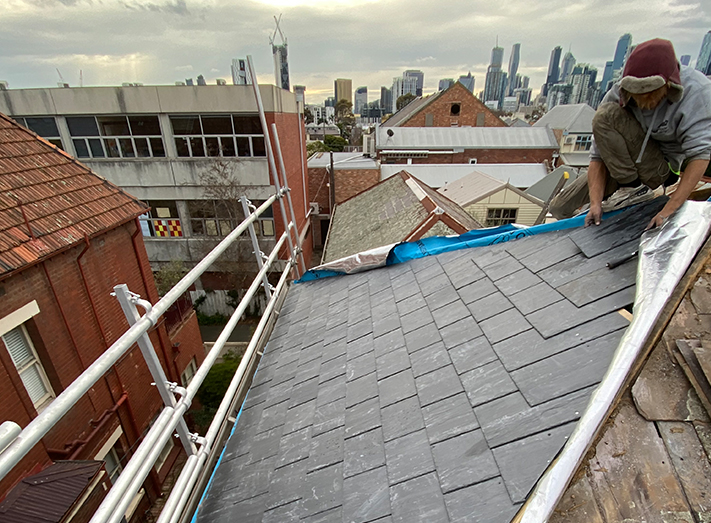 Slate roofing installation & repairs in Kew
We provide 20-year guarantees for new roofs that we install, meaning our customers can be sure that they are only getting the very best services and project outcomes when they work with us.
For over 30 years Slate Roof Specialists has been the name that customers across Kew and in suburbs throughout Melbourne turn to for premier roofing repair and installation services.
Whether you're in need of fast repairs for the family home or a refurbishment on a heritage-listed property, our qualified team has the skill and experience to provide quality results time and time again.
We only use the finest slate roofing panel and products available to provide our customers with a durable and stable new roof that will last for decades to come. With a range of colours and designs available, there is a slate roofing option that will suit the existing look of any property.
So when it comes to all things roofing, Kew residents know they can count on the team here at Slate Roof Specialists.
Residents living in Kew & surrounds, we've got you covered
Whether it has always been a dream to have a beautiful slate roof for your Kew property, or you are merely curious about the different options available in roofing materials, you can call on the Slate Roof Specialists for all of your roofing needs for new or existing, period or modern homes.
Our team can install or repair leadwork and skylights and if there is an unexplained roof leak or ceiling dampness at your place then give our team a call.
Fix your slate roof today and save your Kew home before disaster strike!
Although slate roofing is a particularly hardwearing roofing material it does require special care and attention when it comes to maintenance or repair work. Because we specialise in slate roofing we are able to provide simple repairs without causing further damage, effectively preventing small issues from turning into larger problems.
So for reliable installations and professional roofing repairs, Kew residents call the Slate Roof Specialists team on 0458 585 121.