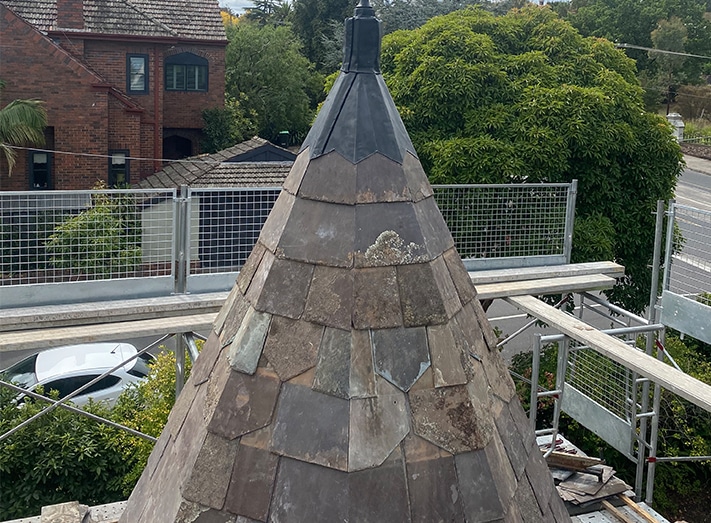 Exceptional quality roofing solutions, servicing the Caulfield area
When they want the highest quality in terracotta tile, concrete shingle, metal or slate roofing, Caulfield locals can call the Slate Roof Specialists.
What can our Caulfield slate roofer help you with?
Although our company specialises in slate, we provide a wide range of roofing services. We can repair, reroof or install new roofing, as well as skylights, downpipes, leadwork and guttering.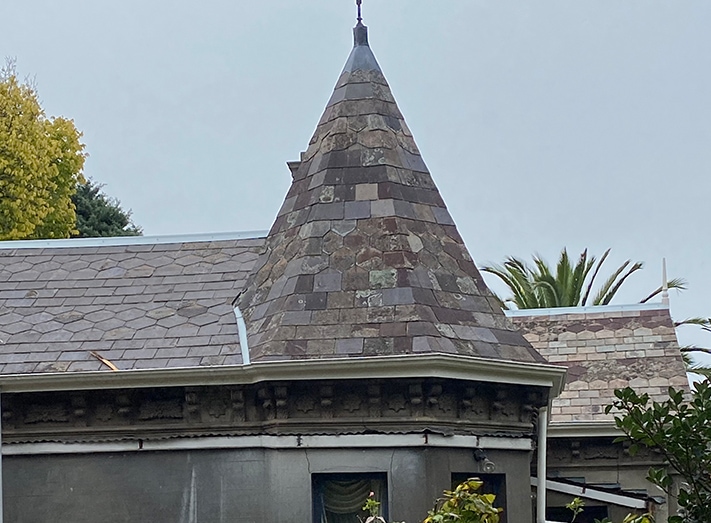 Slate roofing installation & repairs in Caulfield
Our team work with homeowners and builders from throughout Melbourne to provide the new roofing Caulfield customers can count on. All of our new installations come with a 20-year guarantee, giving all of our valued customers complete peace of mind that only the best in materials and craft have gone into the construction of their new roof.
When it comes to roof repairs Caulfield customers can call us to inspect an unexplained leak, loose tiles or a leaky skylight. We provide the repairs that keep a slate roof in top condition, the reroofing that will give a tired shingle roof a new lease on life, as well as complete roof replacements.
Whether roof repairs are carried out to ensure the safety of your roof or for purely aesthetic reasons, you can expect the very best in service and performance from the Slate Roof Specialists. With over 30 years of experience as a company, we have seen it all, and strive to deliver the very best for the variety of old, new, heritage and modern roofs found across Melbourne.
Residents living in Caulfield & surrounds, we've got you covered
Whether you have previously carried out roof repairs yourself, or haven't got a clue where to start, you can always benefit from professional advice, especially when it comes to the more specialised fields such as slate and heritage roofing.
Many services, such as cleaning shingles and tiles of moss build-up, or replacing faded tiles, are done for cosmetic reasons, however this work must still be carried out in a professional manner to avoid damaging the roof (especially a slate roof) in the process.
Fix your slate roof today and save your Caulfield home before disaster strike!
Getting on top of those little problems before they can cause larger issues is always a good idea. If you are concerned about the safety and structure of your roof and would like to receive an assessment or quote from a roofing company 'near me', then call 0458 585 121 to talk to the Slate Roof Specialists.