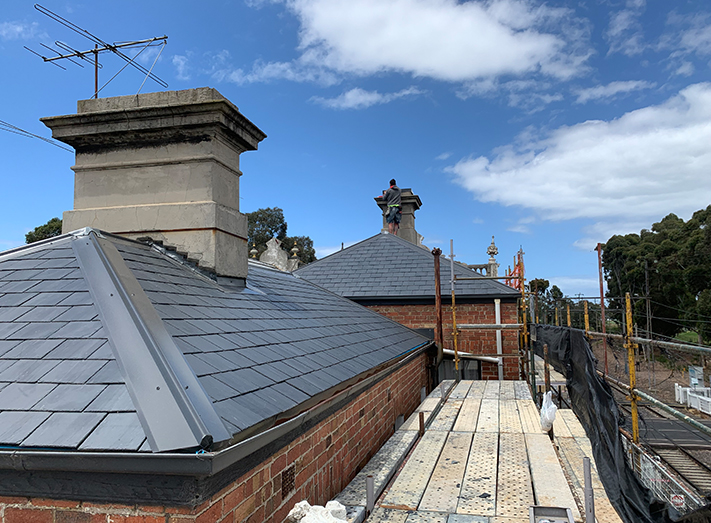 Exceptional quality roofing solutions, servicing the Prahran Area
When they're searching for the top services and solutions in roofing 'near me' Prahran residents turn to the skilled and professional team with over 30 years of industry experience. That's the team at Slate Roof Specialists.
What can our Prahran slate roofer help you with?
No matter what your roofing needs may be, our dependable team has got you covered, providing service on-time and with prices to suit any budget.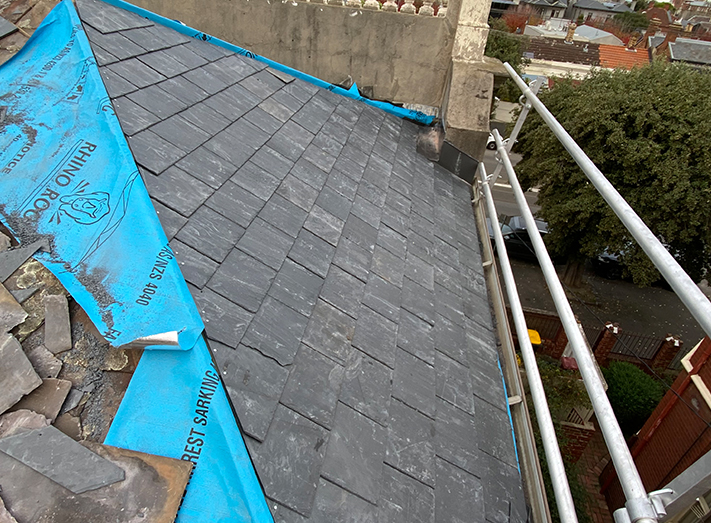 Slate roofing installation & repairs in Prahran
Our roofers and builders are experts in roofing installation, reroofing services and slate roof repairs, and can even assist in the restoration and renovation of heritage roofs.
All of our new roofing solutions come with a 20-year guarantee, just one of the reasons why we are recognised as one of the leading names in the industry.
So for the best in new installations and roofing repairs Prahran customers, and residents across Melbourne's many suburbs, know to turn to the professionals at Slate Roof Specialists.
Are you in need of a more durable alternative to replace your old and weathered roof tiles? Then slate roofing may be the perfect option for you.
Here at Slate Roof Specialists we are the go-to name for all things slate roofing, helping Prahran residents to improve the look and safety of their home with professional installation and repair services.
Slate roofing is simple to maintain, fire-resistant and will stand up to decades of exposure, even to the harshest weather extremes that Melbourne's changeable climate has to offer.
Residents living in Prahran & surrounds, we've got you covered
We provide roofing products in a range of styles and colours, meaning you are sure to find an option that will perfectly suit the existing design of your home. From the Mediterranean charm of terracotta tiles to the many variations of natural slate, and the customisable options of concrete shingles, we work to find the solution that perfectly suits your personal tastes and the existing or intended style of your home.
Fix your slate roof today and save your Prahran home before disaster strike!
You may have noticed loose slates on your roof the last time you were cleaning the gutters, or have decided not to worry about the unexplained ceiling leak that seems to have 'sorted itself out'. With any type of roof, prevention is always better than cure. If you have put off repair work for a slate roof because you believe it will be difficult or expensive, call our team for a free quote. We are sure you will be pleasantly surprised at the savings you can make with maintenance and repair work compared to the more major works that may be required if these smaller fixes are not done now, before disaster strikes!
To learn more about our services in roofing repairs Prahran residents can call Slate Roof Specialists today on 0458 585 121.