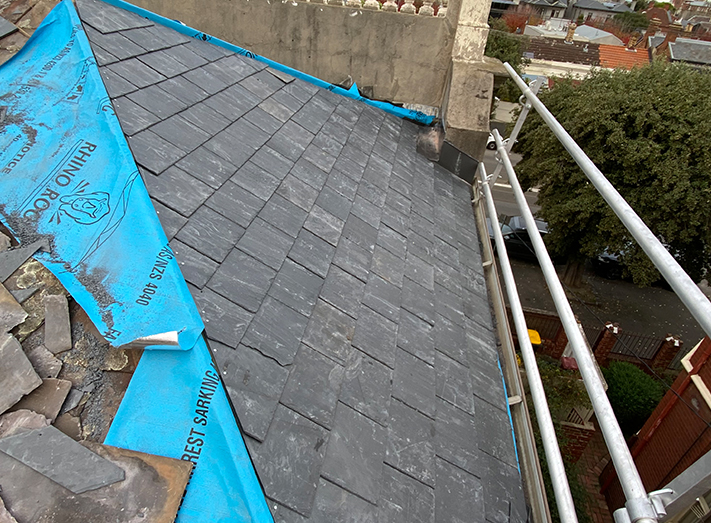 Exceptional quality roofing solutions, servicing the Hampton area
The local experts in slate roofing for over 30 years, you can count on the Slate Roof Specialists when you want a new roof, reroofing or repairs to the roofing over your Hampton home.
What can our Hampton slate roofer help you with?
As the name suggests, we specialise in slate roofing, however we offer a full range of roofing services Hampton customers can rely on, and our qualified team have the knowledge and experience to work with metal roofing, cedar, concrete and terracotta shingles.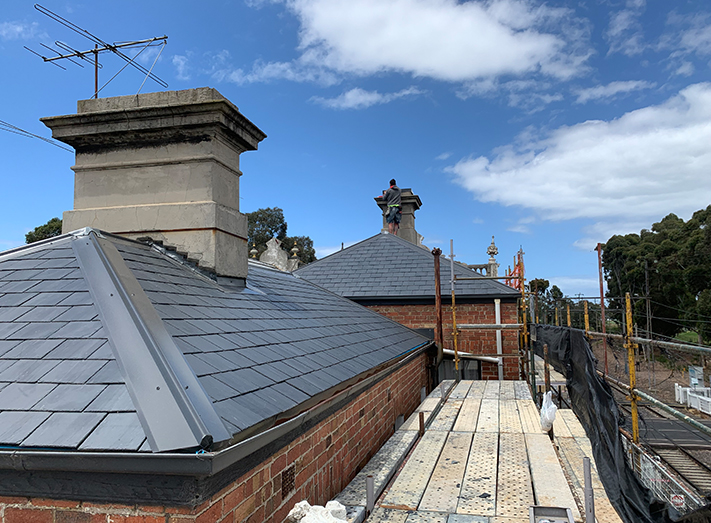 Slate roofing installation & repairs in Hampton
If you have an unusual roofing material or heritage building, then give us a call – we would love to provide an assessment and quote for you. We can replace roofs with era-appropriate materials and roofing styles or provide the repair work that will blend seamlessly with the existing roof.
Matching the texture, thickness and colour of a particular slate can cause difficulties when carrying out roof repairs. Hampton locals who have encountered this problem should get in touch with our team. Email us with photos of the existing roof or call for a quote. We have worked in the industry for over three decades and can source the Welsh, Spanish or Canadian slate that will best suit your requirements.
We can also install new slate roofing at your Hampton home. All of our new installations are provided with a 20-year guarantee, giving you absolute peace of mind that you have invested in a roof that is built to last.
Residents living in Hampton & surrounds, we've got you covered
Not sure whether slate roofing is right for you? We work with slate because we believe its beauty and durability make it an excellent material for any style of building, but we understand that this might not make it the perfect choice for you. We would be happy to discuss the relative benefits of various roofing styles and materials, helping you to decide on one that is just right for your style and budget.
Fix your slate roof today and save your Hampton home before disaster strike!
Looking for a roofing company 'near me' who can make those small repairs before you are left with the larger consequences of a roof that has lost its structural integrity? You can count on the Slate Roof Specialists to replace tiles, fix leadwork, and care for the condition of your roof so that it provides the protection you need.
Call us on 0458 585 121 for a free quote.